Project 5009
The Next Level
What is Project 5009?
It takes more than just a building to make a church – it takes committed people; people who have fellowship with one another and, most importantly, with God. The hand of the Lord is upon Raleigh North Christian Center and has been from the very beginning. In 2000, we were a small group of believers who had a great vision to reach our community for Christ. Today, we have touched the lives of hundreds and thousands of people. Now God is calling us to expand our facilities. We believe the success of our Project 5009 capital stewardship campaign is vital to the continued growth and ministry of our church to our community.
Project 5009 is an initiative to build a 92,000 square foot new multipurpose facility on 21 acres of land located on 5009 Louisburg Road. The facility will have a state of the art Youth Church, a 2000 seat sanctuary, a chapel, two full-size basketball courts (which will serve as the fellowship hall), as well as space for additional offices. The facility will enable RNCC to offer new community focused programs such as after school care, youth track out programs, senior care, online education classes and a variety of wellness programs.
Initiatives of Project 5009
The framework for the future campus of Raleigh North Christian Center is contained in six initiatives :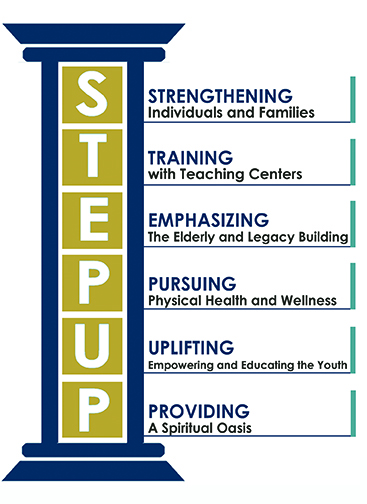 Commitment
Proverbs 16:3 Commit your works unto the LORD, and your thoughts shall be established.
RNCC has chosen to commit "Project 5009″ back to the Lord and to step out on faith to implement Project 5009. Why? Because His word says, that the Lord will bring forth the manifestation of anything that is committed unto Him. And RNCC believes that God will do greats things for those who can step out on faith and stand on this biblical principle. What have you committed to the Lord?
Join us as we launch out into the deep, believing God that you will partner and He will bring the vision to pass!
WAYS TO GIVE

TEXT TO GIVE
Text "RNCCB" to 28950 to give to RNCC via your mobile device.

RNCC WEBSITE
Give through our secure online portal by clicking here.

CORPORATE MATCHING
Identify if your employer will match your contributions to RNCC.

AMAZON SMILE
You shop, Amazon donates to RNCC!
https://smile.amazon.com/ch/56-2225483

CERTIFIED DONATIONS
Certified donations include cash, cashier's check or money order.