Dr. Jeffery Chapman – His Leadership, Ministry and Family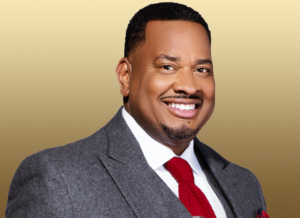 Unquenchable passion for helping people is the mark of a man destined for greatness. Dr. Jeffery Chapman is such a man. His heartbeat is to connect every person to God and one another. He serves humanity through his untiring compassion to build others coupled with his skillful sharing of the timeless truths of God/s eternal Word.
Dr. Chapman lives out his life work developing effective strategies that attract people of all cultures and life stations to deepen spiritually, worship generously and live victoriously! His proclamation style is charismatic and wealthy with practical and transformative truths that help people unlock their inner greatness! The wisdom Dr. Chapman shares helps his listeners make the changes necessary to shift their mindsets and gain lasting success.
As a leading pastor, ministry innovator, entrepreneur and community development strategist, Dr. Jeffery Chapman expends of himself in the expansion of his ministry, the growth of his congregants and the positive development of his community for legacy-level impact.
His newest initiative is Timeless Truths with Dr. Jeffery Chapman, an extension of Jeffery Chapman Ministries which expresses the media aspects of his brand as an author, TV show host, speaker and life-relationship empowerment strategist.
A consummate servant, Dr. Chapman is the founding and senior pastor of Raleigh North Christian Center, one of the most dynamic congregations in the Triangle area. Growing it from its origins of 9 congregants to its current membership of over 1,600 exemplifies Dr. Chapman's distinguished leadership and unwavering commitment. His devotion to the Word of God and the continuous progression of his ministry was the motivation for his earning a Master's Degree in Christian Education from Beacon University in Columbus, Georgia and a Doctorate in Theology from North Carolina School of Theology in Wilmington, North Carolina.
Dr. Chapman is a man with an unwavering belief that thriving families are the essential cornerstone for the revitalization of our communities and nation, He has been a devoted husband to his lovely wife and ministry partner, Sandie Monica Chapman for more than 30 years. Together they are blessed to be the parents of three and the grandparents of two.