Ministries
It's not a job or routine. Ministry is a privilege to be chosen and used by Jesus.
Ministries
Click the ministry name to find out more information.
Dance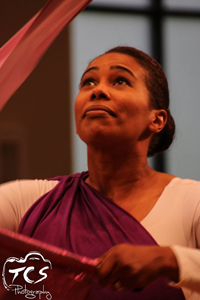 Dance (Dove Wings) purpose is to praise Christ with Biblically centered dance interpretations.  Dove Wing's Dance Ministry is more than artistic movement, we are concerned with the hearts of our dancers and the congregation.  In everything we do, we want to be a reflection of the God we serve. Connect with us at dance@rncconline.org.
Entrepreneurs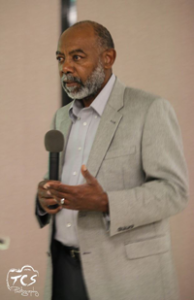 The Entrepreneurs Ministry of RNCC is comprised of men and women in various the industries who desire to learn and network with other business people who are focused on applying effective stewardship and business development principles that will advance the Kingdom of God.
The ministry allows those who participate unique opportunities to encourage one another by sharing their successes, challenges, and wisdom in business with fellow Christian business owners.  We provide strategic, transformational business education, training, and coaching for current and emergent entrepreneurs and as well as organizations within our community.  Interested in growing and contributing to this exciting ministry?  Connect with us at entrepreneurs@rncconline.org.
Hospitality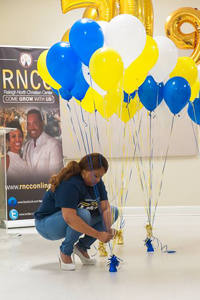 The Hospitality Ministry of RNCC provides a warm, friendly, and comfortable experience for our congregants and guests during worship services and special events.  Excited teams of volunteers impact thousands of lives and build lasting relationships by serving together as an expression of Christ's love and care. Are you a member of RNCC with a bright smile, warm heart and ready hands to help? We'd like to hear from you. Contact us today at hospitality@rncconline.org.
Married Couples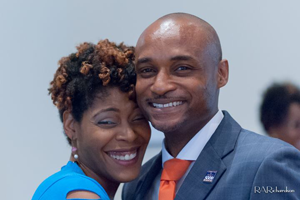 The Married Couples' Ministry is designed to empower married couples through sound biblical and practical teaching to develop a deeper friendship and more intimate relationship with their spouse.  Our delight is to witness successful marriages within the RNCC family that reflect a visible illustration of God's commitment and love.  For more information on interesting couples studies, fellowship opportunities or events, please connect with us at marriedcouples@rncconline.org.
Media
RNCC Media Ministry shares the Gospel of Jesus Christ through the use of technology and media.  This ministry provides the technical support for our worship services by recording, various events, teachings, and sermons.  For a variety of clients, we make multiple media formats available (CD, DVD, podcasts, the RNCC App), our YouTube channel (RNCCtv) and our television broadcast Working The Word with Dr. Jeffery Chapman on WLFL 22 and MYRDC 28.  A welcome is extended to RNCC members with technology gifts and talents to serve the Kingdom within the Media Ministry. For more information contact us at media@rncconline.org.
Men (Men of Valor)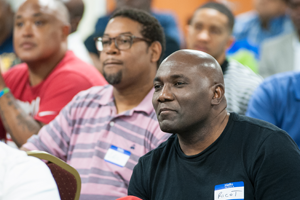 RNCC's Men of Valor encourages and empowers men to take the next step in walking with Christ through prayer, study, and fellowship.  It is our goal to develop Christian men that reproduce the life of Christ in their personal lifestyles and impact the lives within their sphere of influence.  Come and be strengthened with us.  Make a connection today at menofvalor@rncconline.org.
Nifty After 50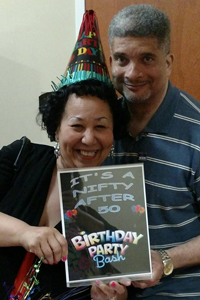 The Nifty After 50 Ministry serves persons 50 and older.  We address the needs and interests of the more "seasoned" and experienced Christian disciple.  Our ministry is positively altering the perception of aging, challenging the members of RNCC to discover with us the new blessings that lie ahead for the "latter" years  To connect with us for additional information, you may reach us at niftyafter50@rncconline.org.
Prayer and Intercession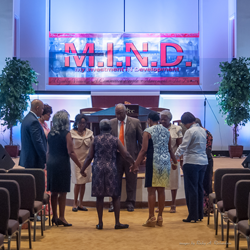 We serve the Body of Christ locally and globally by praying for the needs and requests of the church universal in the leading and power of the Holy Spirit.  Our mandate is making daily communion with God a priority both for individual members and corporately for our church family.
Our Prayer Ministry is comprised of RNCC members dedicated to the ministry of prayer and intercession.  Prayer Warriors are the fathers and sons of RNCC who gather monthly to pray for the needs of our congregation, community, and the world.  For more information about this vital ministry, email us at prayer@rncconline.org.
Singles (A.L.I.V.E.)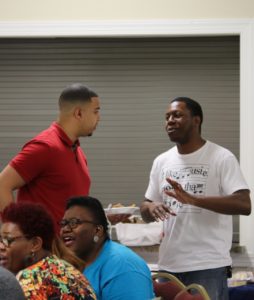 Abundantly Living Individuals Victorious in Every Way!
A.L.I.V.E. Singles is a ministry of unique and whole individuals who live by the principles of God.  We encourage one another to live balanced, productive, and purposeful lives for Jesus Christ.
A.L.I.V.E. Singles provides an atmosphere for single adults that promote authentic, honorable and fruit-bearing connections with God and others.
Email us at singles@rncconline.org.
Visiting Angels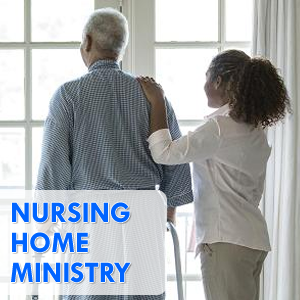 The Visiting Angels Ministry serves by becoming a spiritual lifeline to nursing home residents, those in the hospitals and the homebound due to illness, physical or mental impairment or disability challenges.  Our passion is to share the love of God by remembering those who are unable to attend Worship or Prayer services regularly. Connect with us at nursing@rncconline.org.
Women (S.O.A.R.)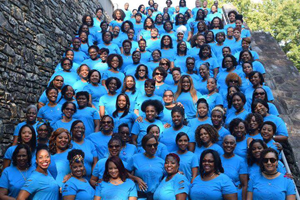 The mission of S.O.A.R., Sisters. Overcomers. Achievers. Reborn., Women's Ministry is to touch the lives of women, by the transforming power of Jesus Christ, for discipleship, development, and ministry.  Our excitement is to see women experience the love of Christ, grow in His grace and knowledge and as well as live the whole, balanced lives God intended.
We are women of every season committed to developing in our lives to influence our families, our friends, and our communities for God in greater ways. Through consistent prayer, biblical studies, a commitment to physical wellness and Christ-based events we strive to become mature women of faith as described in Proverbs 31. Come, connect and grow with us! Contact us at soar@rncconline.org.
Worship and Creative Arts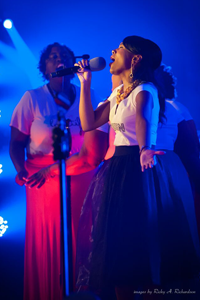 The Worship and Arts Ministry of Raleigh North Christian Church facilitates the intimate communion of every worshiper with the Almighty God. Our passion is to be a clear and accurate reflection of the God through the visual, dance, dramatic and choral arts.
With songs of impact and melodies of praise, our Voices of Worship Praise Team, choirs (both adult and children) and musicians are used of the Holy Spirit to create an atmosphere conducive for the reverence, celebration and magnification of the true and living God.  If you are a member, gifted musically and desire additional information, please contact our leadership at music@rncconline.org.
Performing Arts Ministry is instrumental in using movement and drama to express the love, promises and will of God. Through Dove Wings are adult dancers are woven together by our passion for dance and commitment to God.  Our Drama and Step ministries utilize plays, vignettes and contemporary inspirational music to minister to the hearts of the congregation. If you are interested in additional information, please contact our leadership at performingarts@rncconline.org.
Youth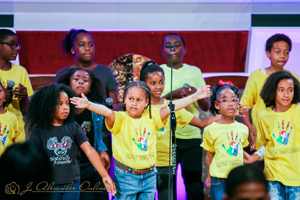 RNCC's Youth Ministry provides a safe and loving place for our next generation of leaders to learn about and grow in their relationship with Christ.  We desire every child to know, love and serve God. We strive to create an environment where children and youth can encounter God through biblical teaching, worship, fellowship, and ministry involvement.
Our ministry provides weekly Sunday programs that include music, meaningful fellowship, and age-relevant teaching. Every worship or study encounter within the RNCC Youth Ministry presents opportunities for our learners to creatively express their faith.
Our Wednesday Night Youth Services  is a unique program for youth 5-11 years old. It is designed to develop character through a prepared curriculum. Our Tween/Teen (middle and high school students) program focuses on giving them the tools and strategies and spiritual readiness for a healthy relationship with God and others.  We help them by combining creative activities, fellowship encounters, and  with Bible-centered education.  Our program elements equip each Tween or Teen with the ability to answer the issues or challenges they may face with relevant, and  Bible-based solutions, now.
RNCC is committed to cultivating a partnership with parents/guardians to develop and nourish the spiritual foundation of each child or youth.  Join us as WE GROW STUDENTS! Come, register your child(ren) or youth.  We are always seeking loving hearts, gifted lives, willing hands to minister to the needs of our children and youth.  If you have additional questions or comments, connect with us at youth@rncconline.org.