First Lady Sandie Chapman – The Heart of RNCC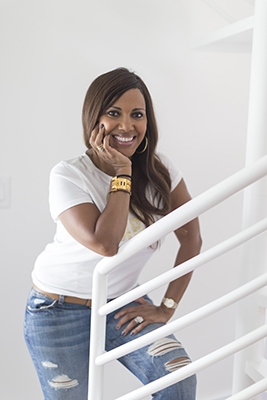 First Lady Sandie Monica Chapman is a native North Carolinian whose beloved birthplace is New Bern. She serves as "Leading Lady" of Raleigh North Christian Center and has been an integral part of the ministry's exponential growth since its inception in 2000. First Lady Chapman is a dynamic woman of God who has a special calling to empower and encourage women through fellowship and personal mentoring.
Her chief commitments are to her marriage and family. The strengthening of the family has been a core principle of her passion and ministry from the start – beginning with marrying her high-school sweetheart, Jeffery Chapman, Sr., to the entrustment from the Lord with the gift of mothering their three children. Her commitment to developing legacy through the family continues as she nurtures the next generation of her family by doting on her two grandchildren. It is her belief that a woman sets the atmosphere of the home and it is what she does with the house that makes it a home.
In addition to nurturing her personal family, First Lady Chapman extends her love and devotion to others by actively serving the Kingdom of God through her gift of love and leadership. Serving as Executive Director of Ministries that includes leading SOAR (Sisters Overcomers Achievers Reborn), the church's Women's Ministry allows her to unwrap her gifts for Christ and put them to use. SOAR is committed to the betterment of all women, especially those who encounter life-altering challenges such as abuse, divorce, joblessness and grief.
First Lady Chapman believes love is a verb and that every believer must be engaged in revealing their love for Christ through tangible acts of compassion that bonds us together and sacrificially serves the needs of others wherever you encounter them.